From printing to the product finishing.
We develop your communication.
We have developed innovative software and technologies to automate the processes and monitor them throughout the production chain. Each communication project has got its own peculiarities, and we adapt to them thanks to qualified professionals and specialised technologies. In a market that requires responsiveness and flexibility, we pursue constant technological innovation to ensure high quality solutions and rapidity.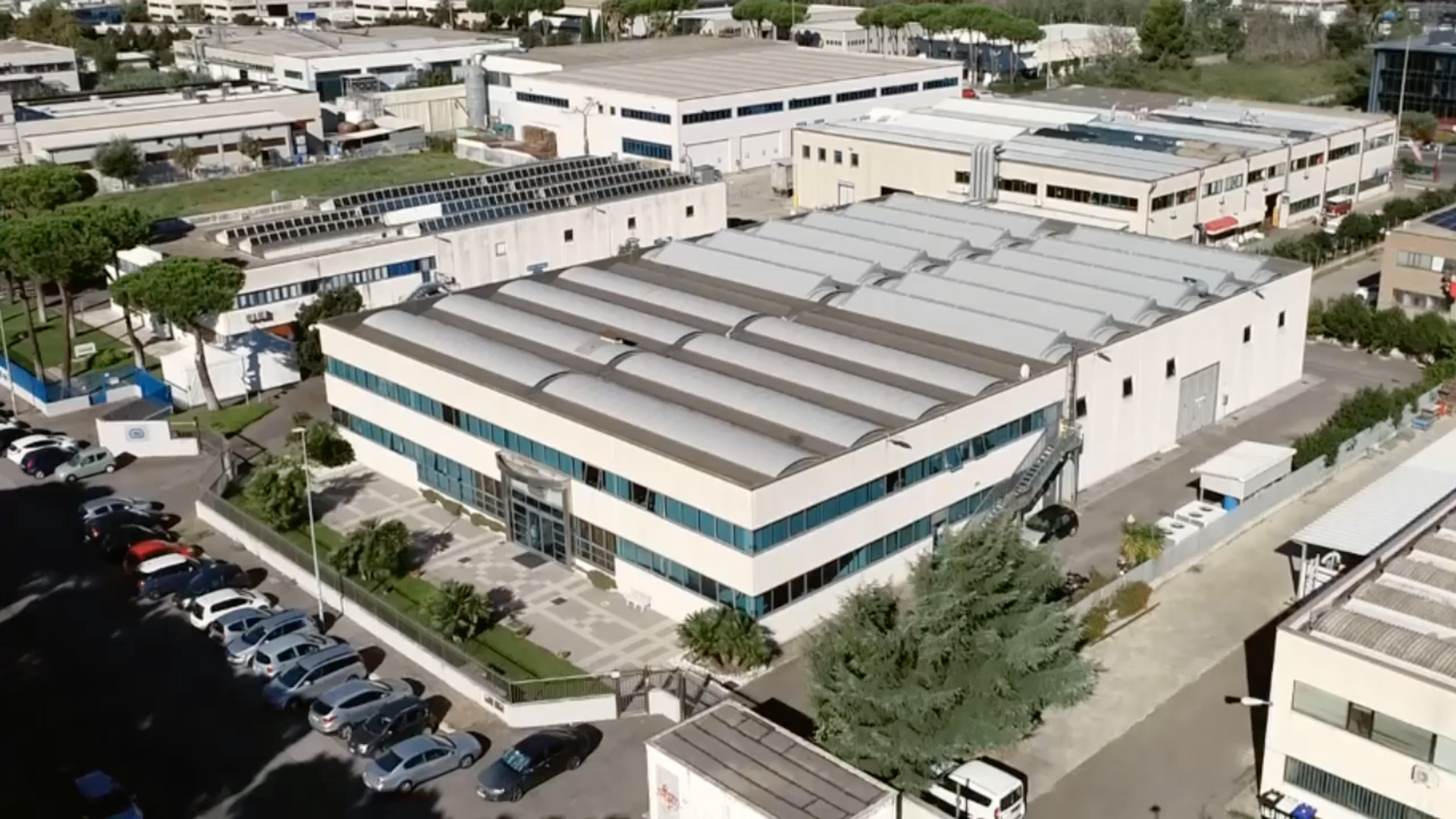 Digital printing
Being aware of the need to maximise the supply of services and products, in line with our original vocation, we have expanded the range of solutions, which now spans from inkjet printing technologies in 5 meter rolls, to flat ink printing technologies with industrial productivity; from "green friendly" solvent-free technologies to small format digital printing technologies, with the constant of screen printing, from which we started.
Screen printing
It is the origin and the history of our business and the starting point of a unique experimentation: the integration of screen printing processes with digital processes. It allows us to offer communication tools that transfer the quality and advantages of screen printing to the digital printing: colour brightness, printability of pantone colours and special colours, affordability on large runs.
Finishing
Thanks to our production machines we ensure an industrial production, managed in a sartorial way. From laminators to automated cutting and milling tables for flexible and rigid materials. From edge bander machines to welding and eyelet setting tables. From hot bending machines to edge bander machines for rigid panels. From finishing technologies provided on paper (perfect binding, staple binding, binding, etc.) up to packaging machines that guarantee the customization of the packaging of each product.
Warehouse
4,000 sqm of covered area available for your logistics needs and for more complex and challenging projects that require large stocks of raw materials and finished products. A space completed and supplemented by a 3,300 sqm service area in support of load/unload, transport and handling operations.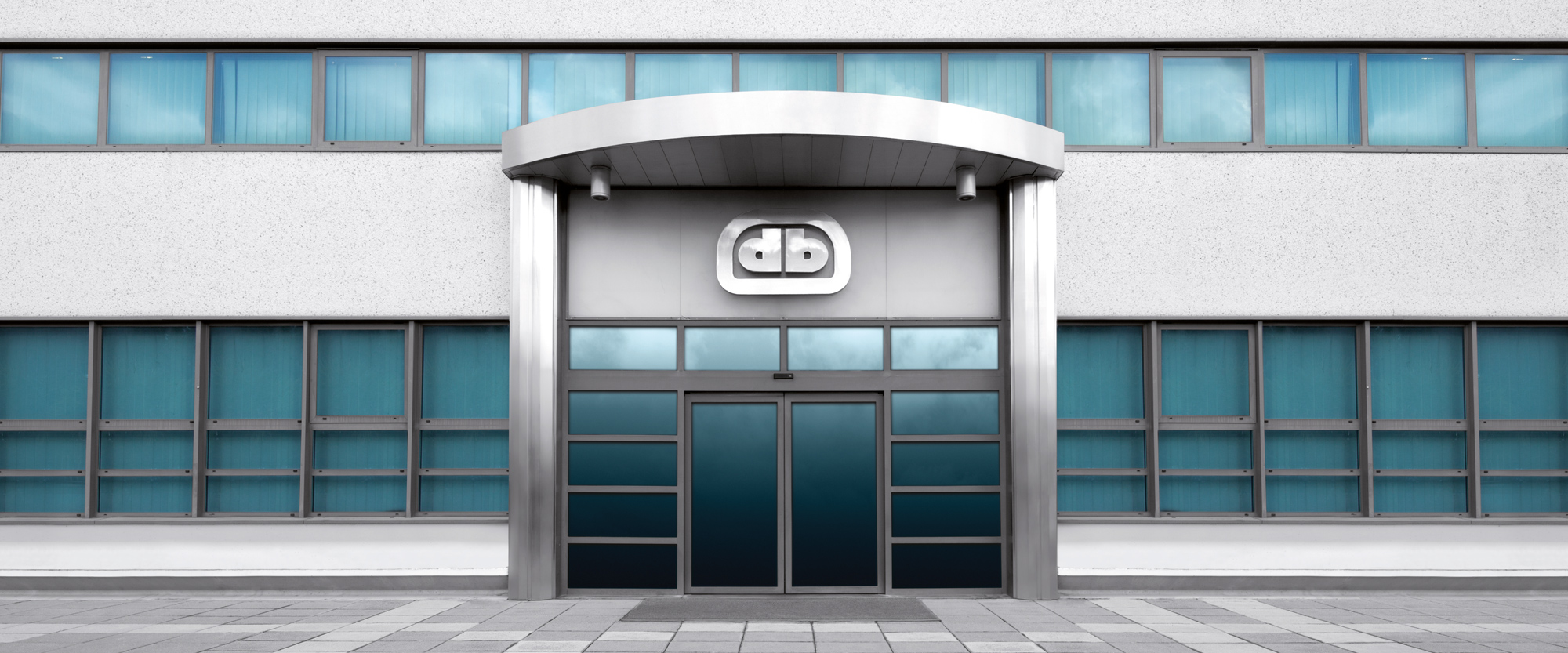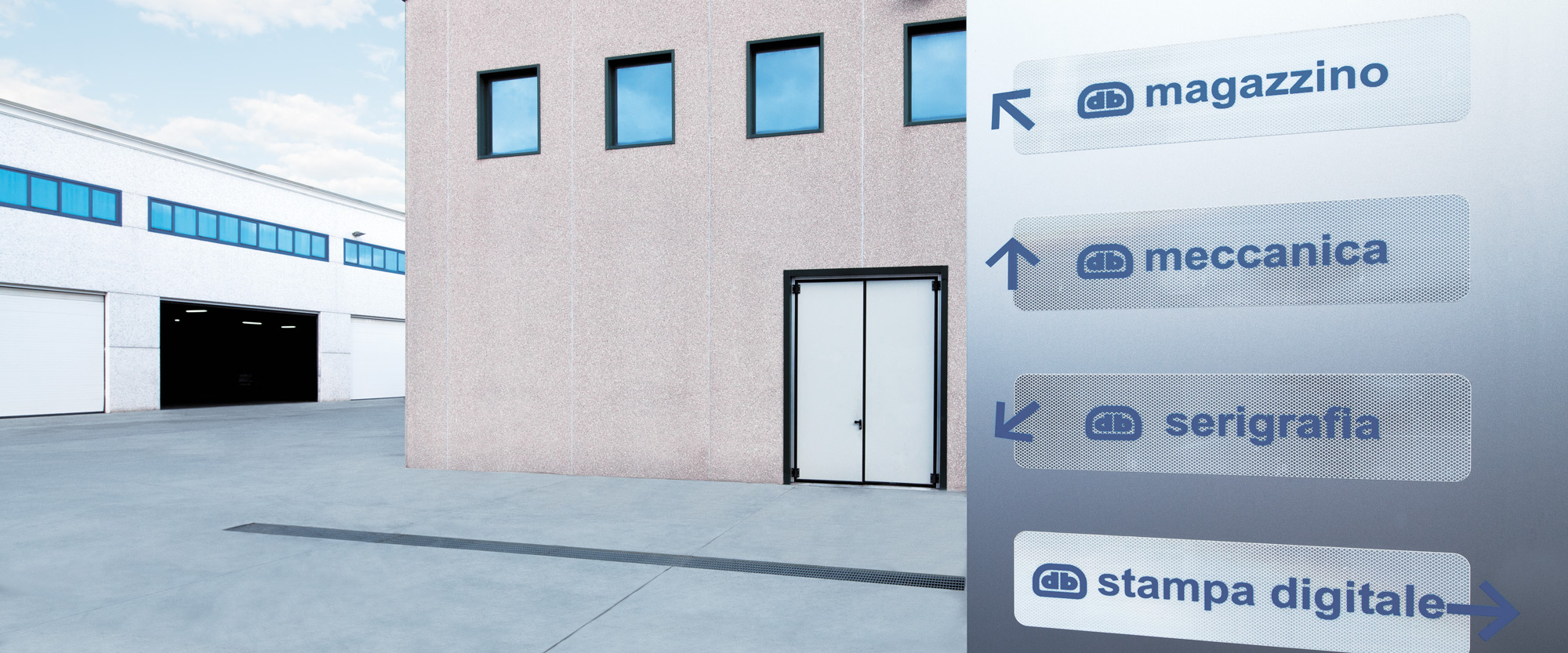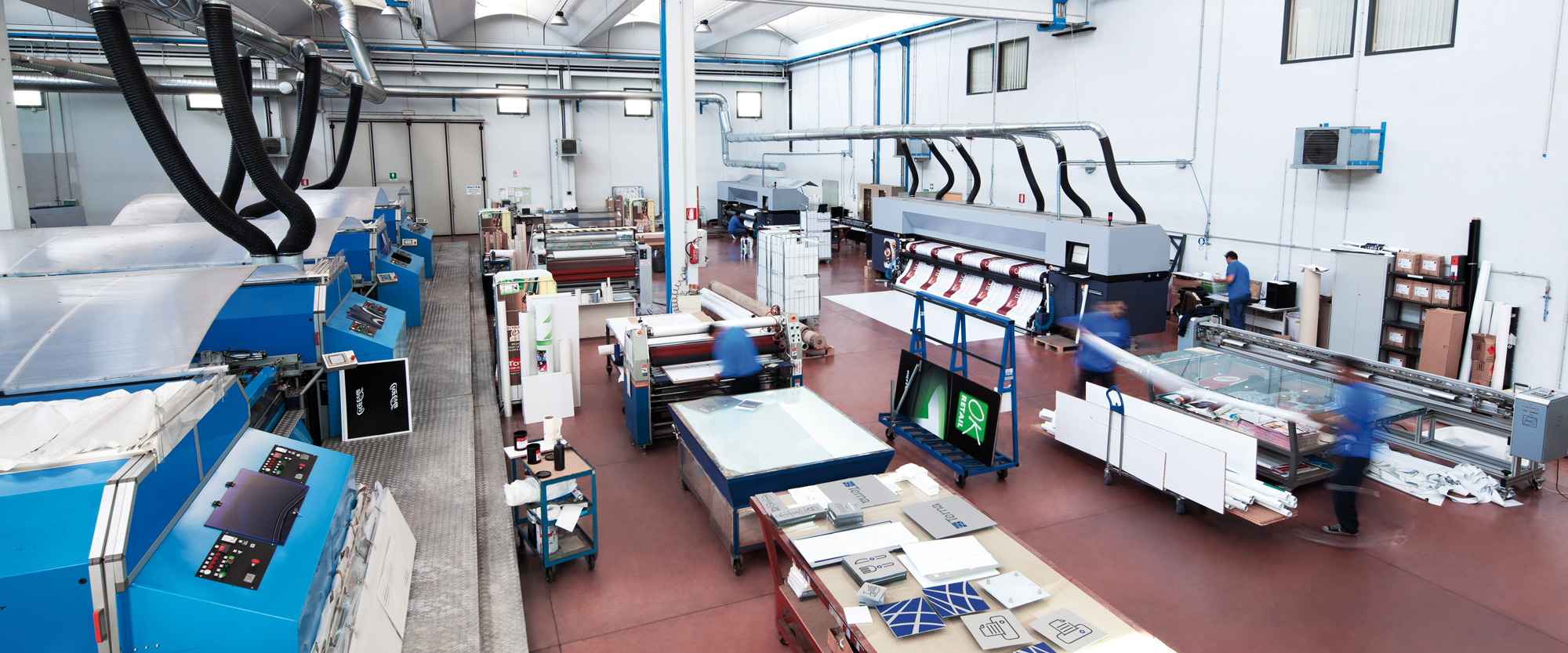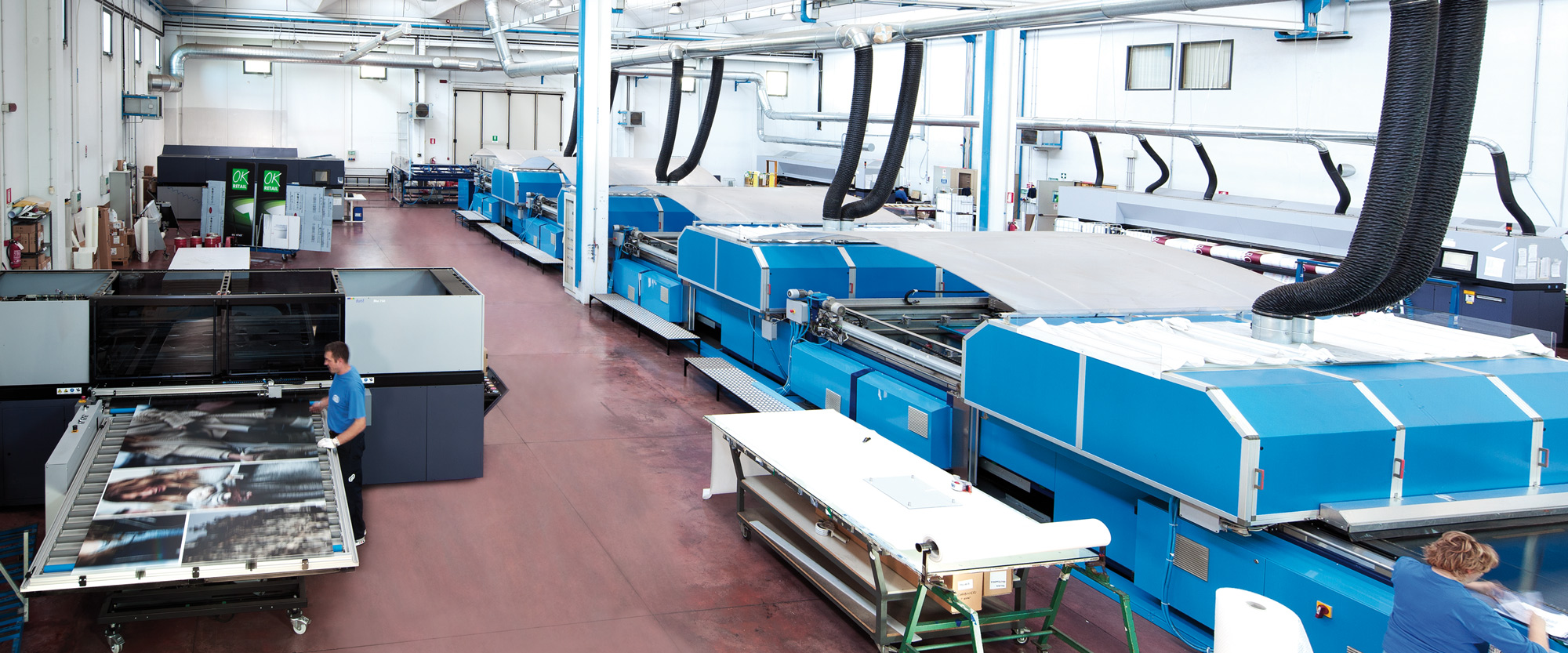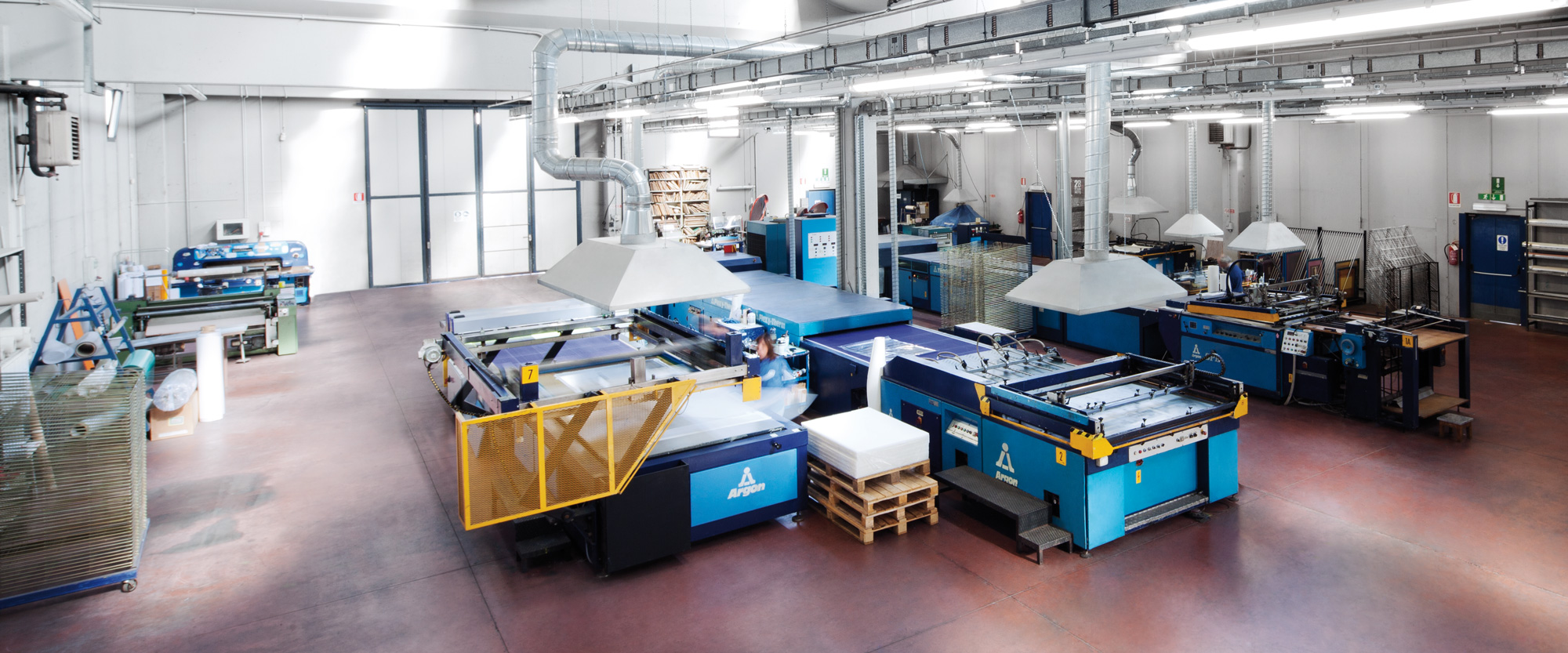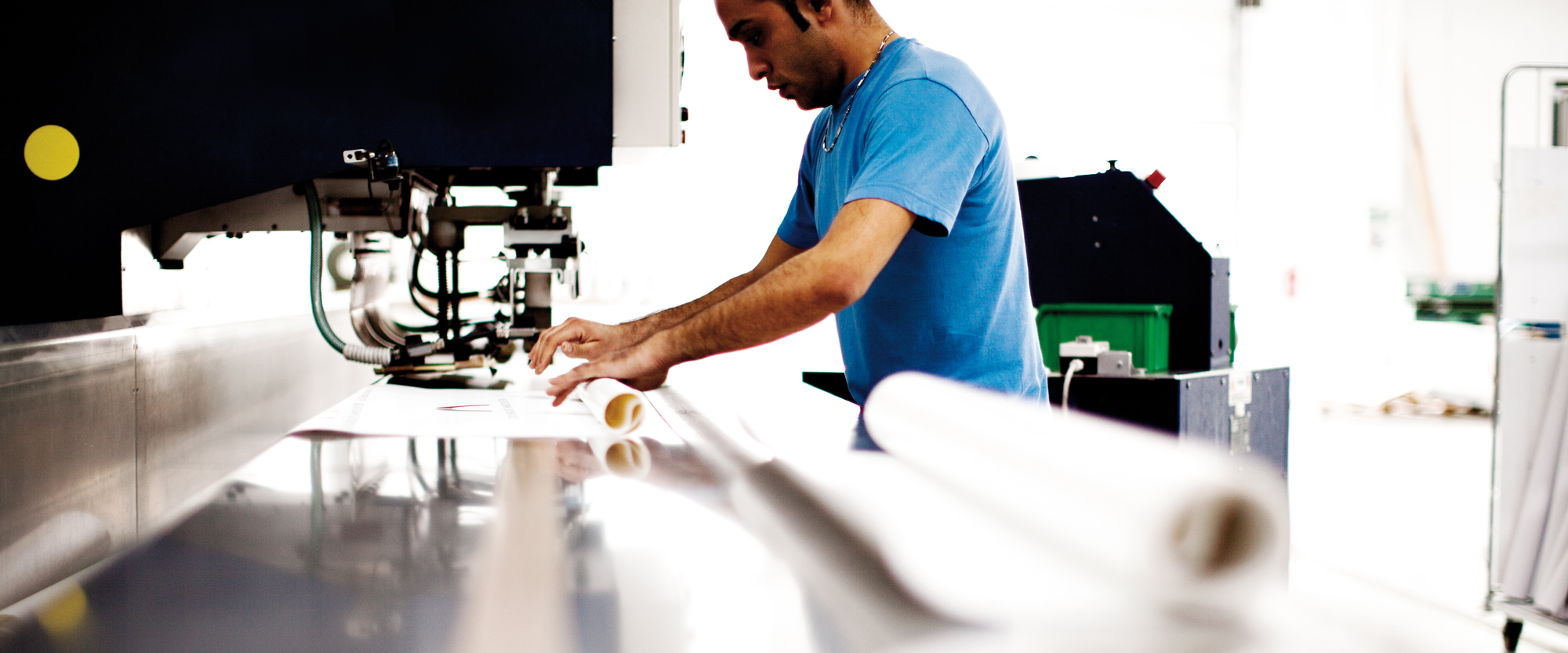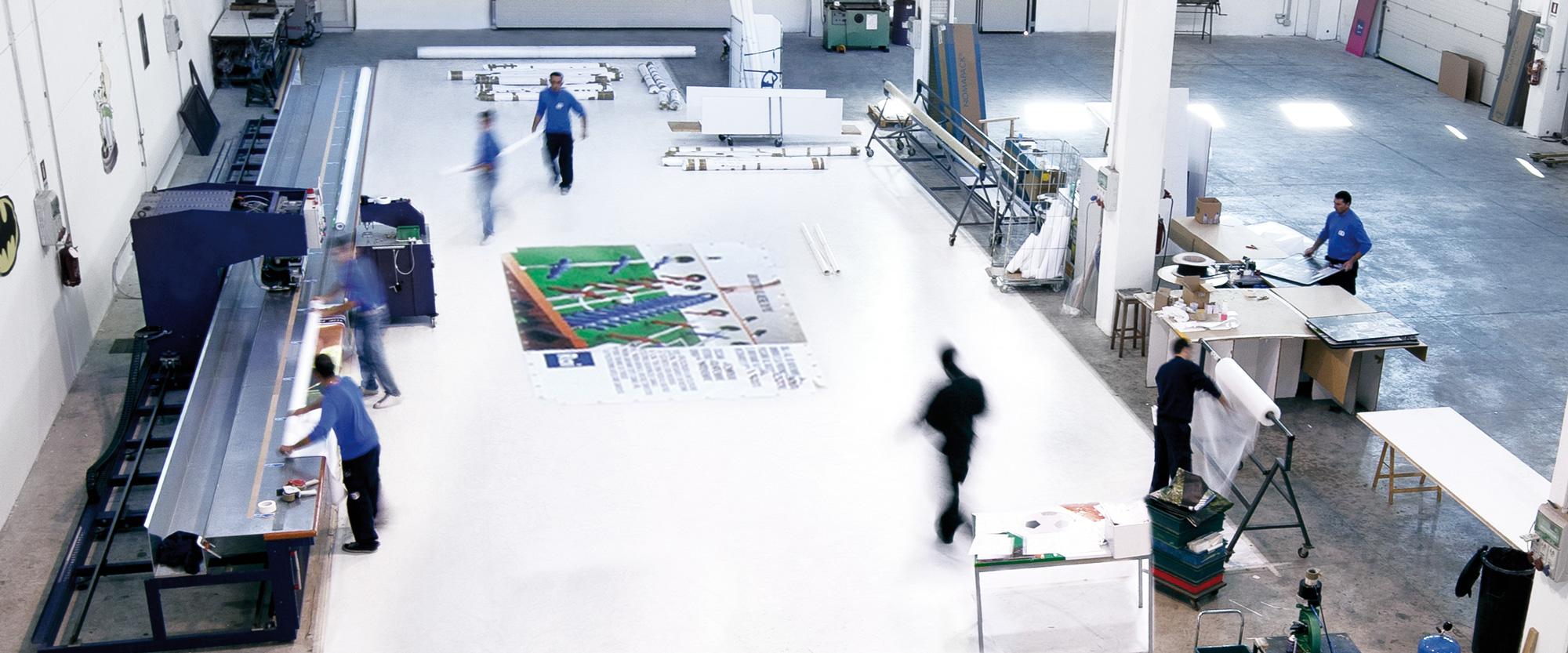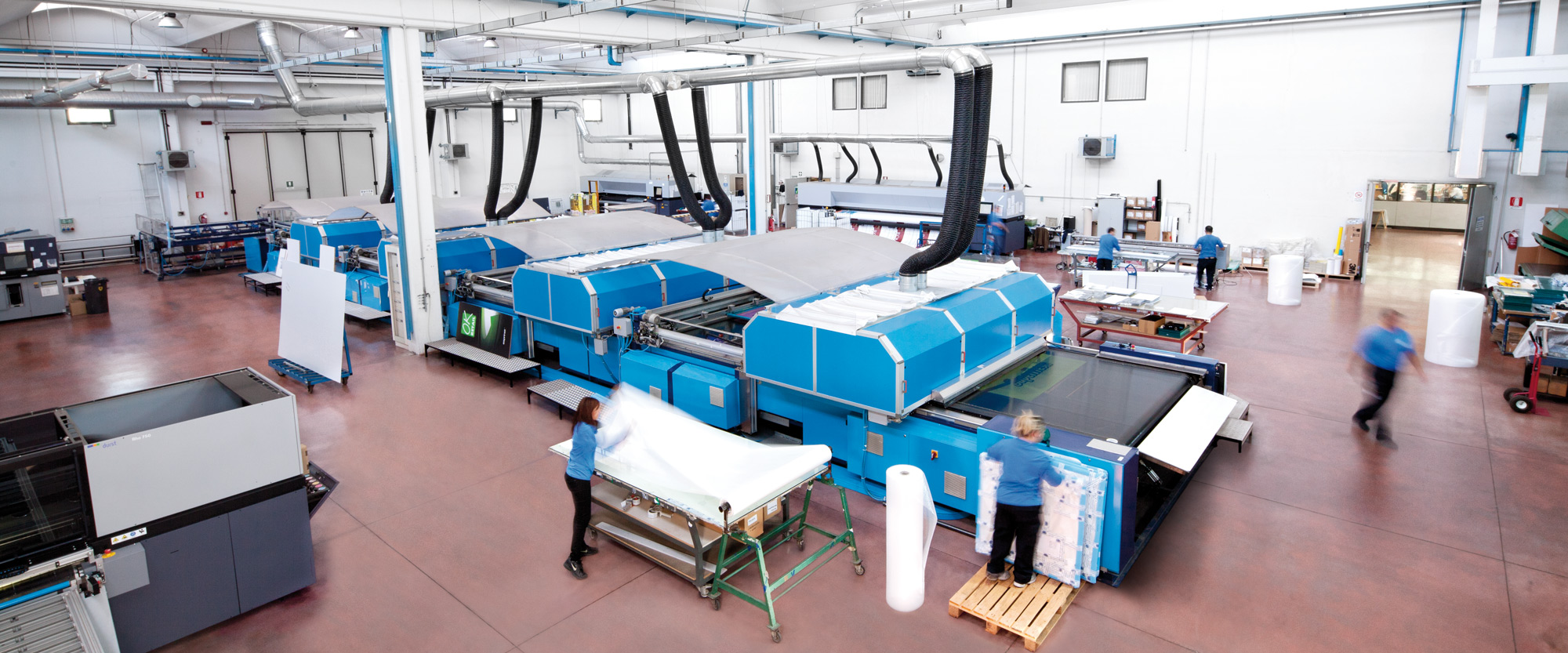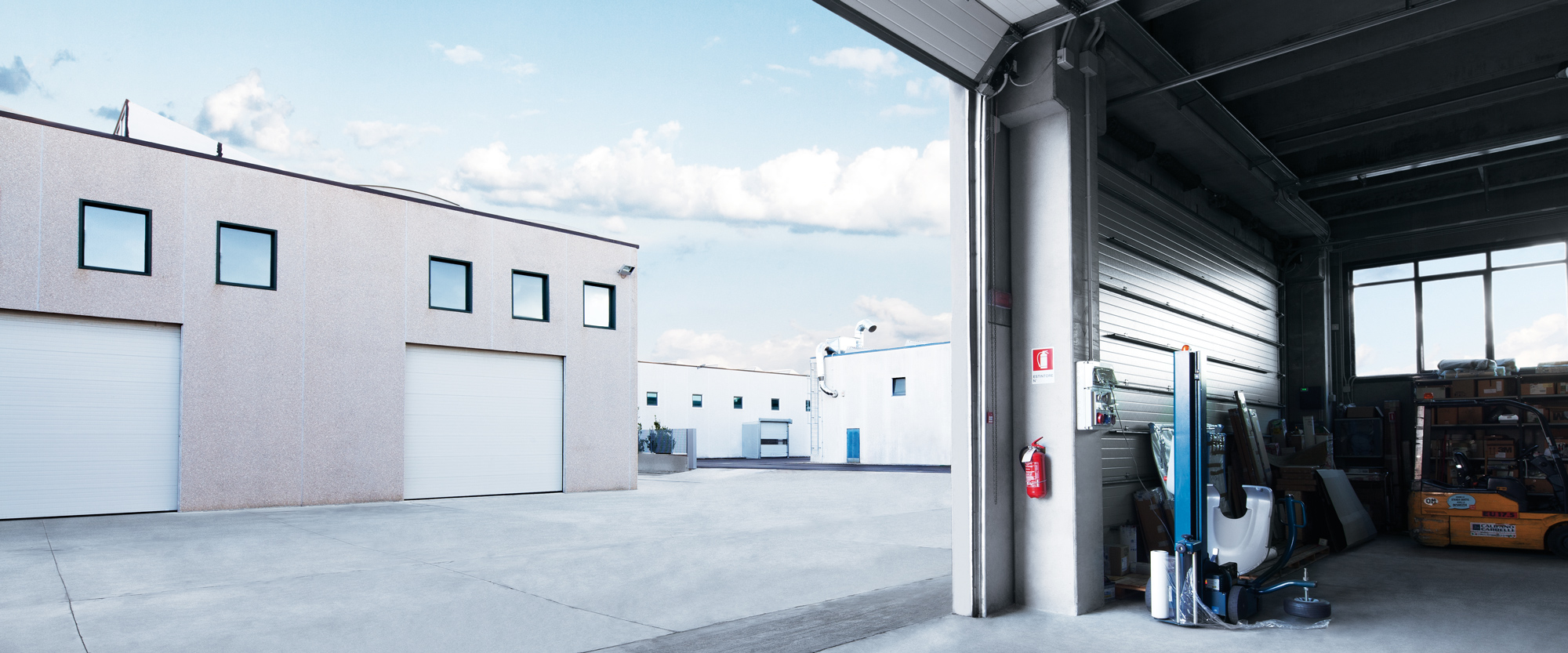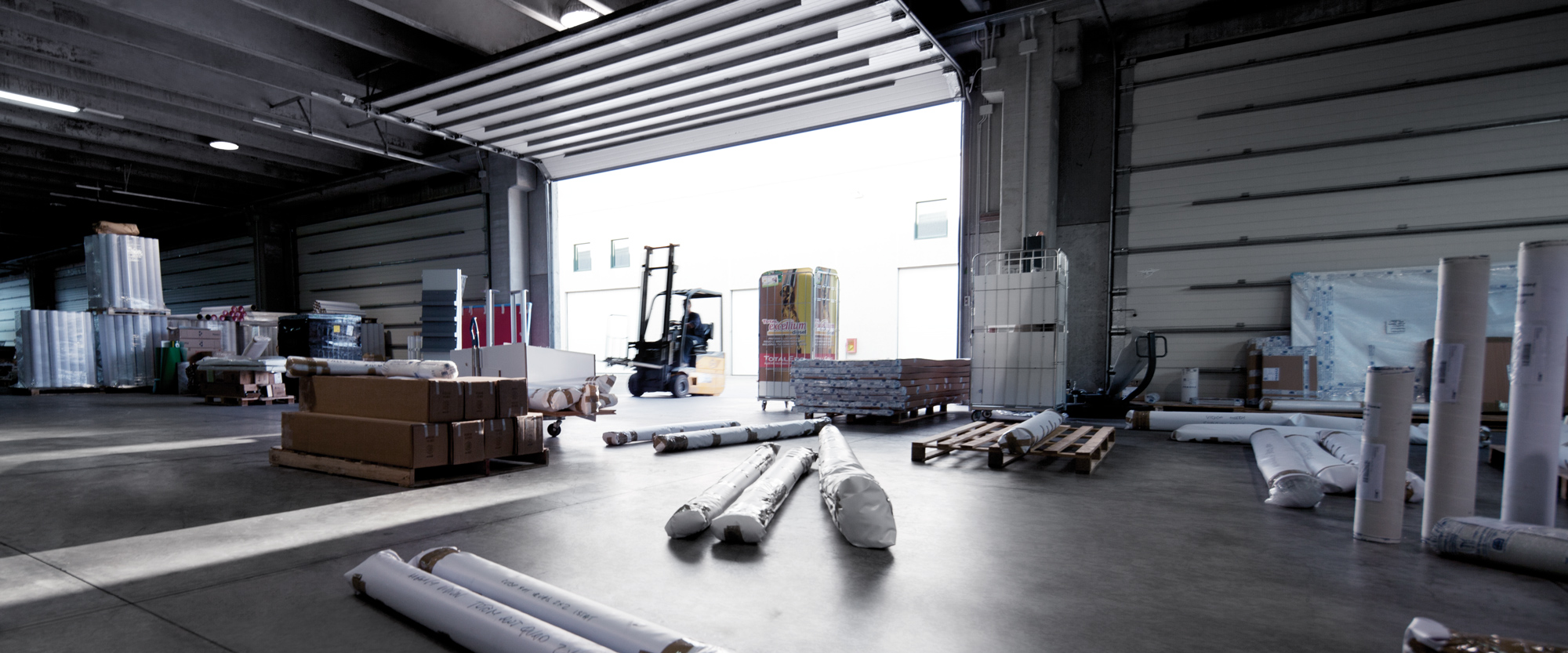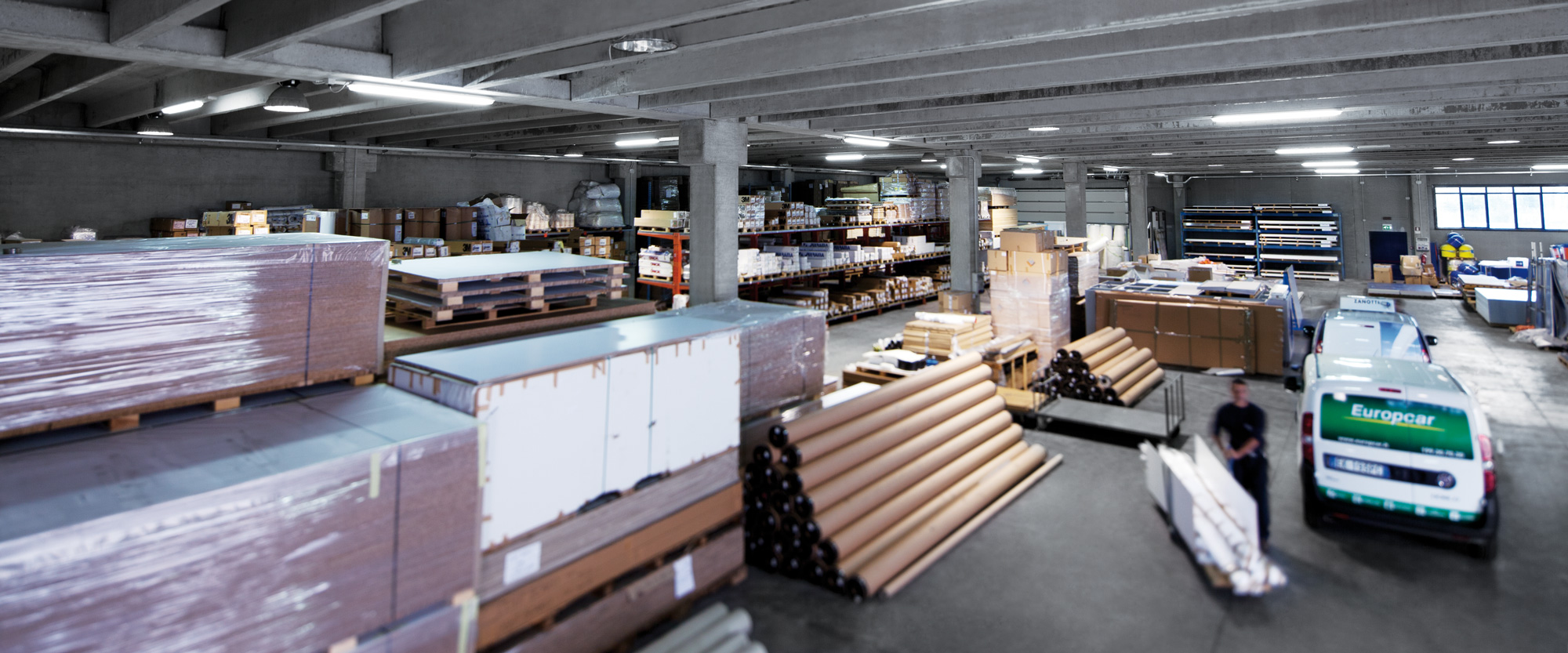 Safety
Job quality.
Absolute value.
Safety, welfare and growth of our people: these are themes we treat with attention and effort. We know that a reliable and stimulating environment improves the work of our people.
For this reason we combine the compliance to safety regulations on machines and plants, to timely medical examinations, endowment of PPE (personal protective equipment) and a constant
vocational training.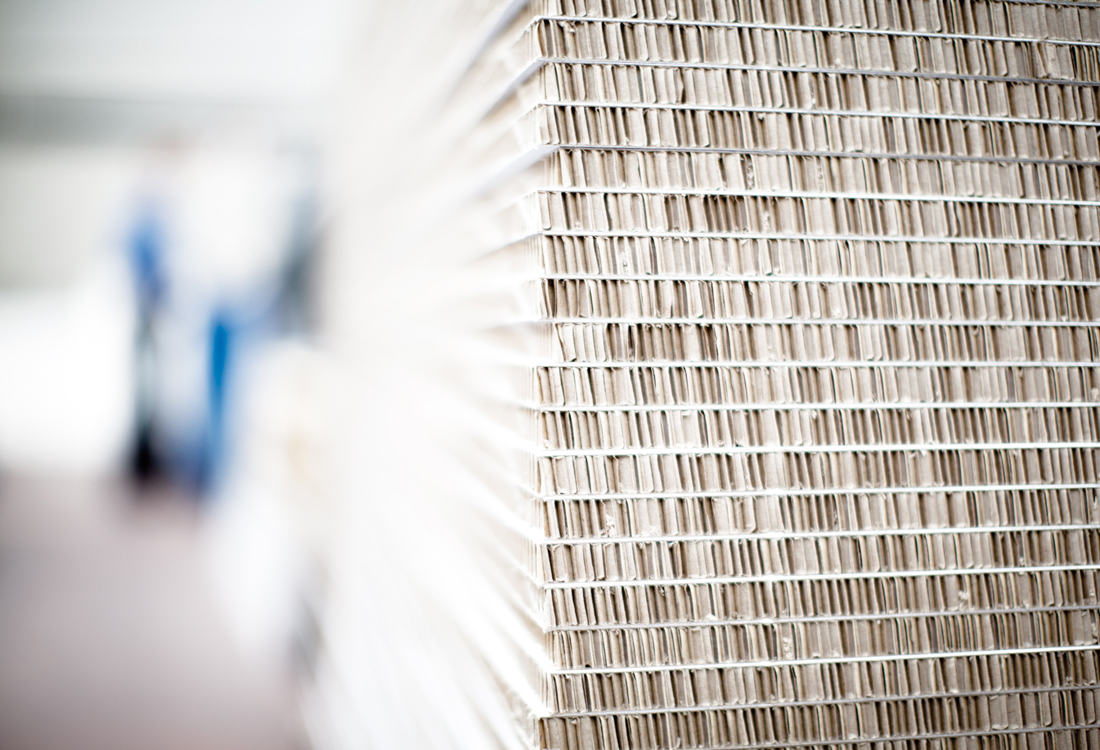 Sustainability
Keeping up with today's challenges.
We are an environmentally responsible company, committed to improving the sustainability of its work and certified ISO 14001. We research and we use raw materials with low environmental impact, created from materials bornfrom recycling, introducing technologies more and more "green friendly" and with smaller energy impact.
Certifications
We always pay the greatest attention to monitoring and improving the business processes. Our commitment has been recognized in different areas.

ISO 9001:2015 International Standard Quality Management Systems
ISO 14001:2015 International Standard Environmental Management System
ISO 12647-2:2013 International Standard Graphic Technology
S.A. 8000:2014 Social Accountability 8000 International Standard
OHSAS 18001:2007 Occupational Health and Safety Management International Standard